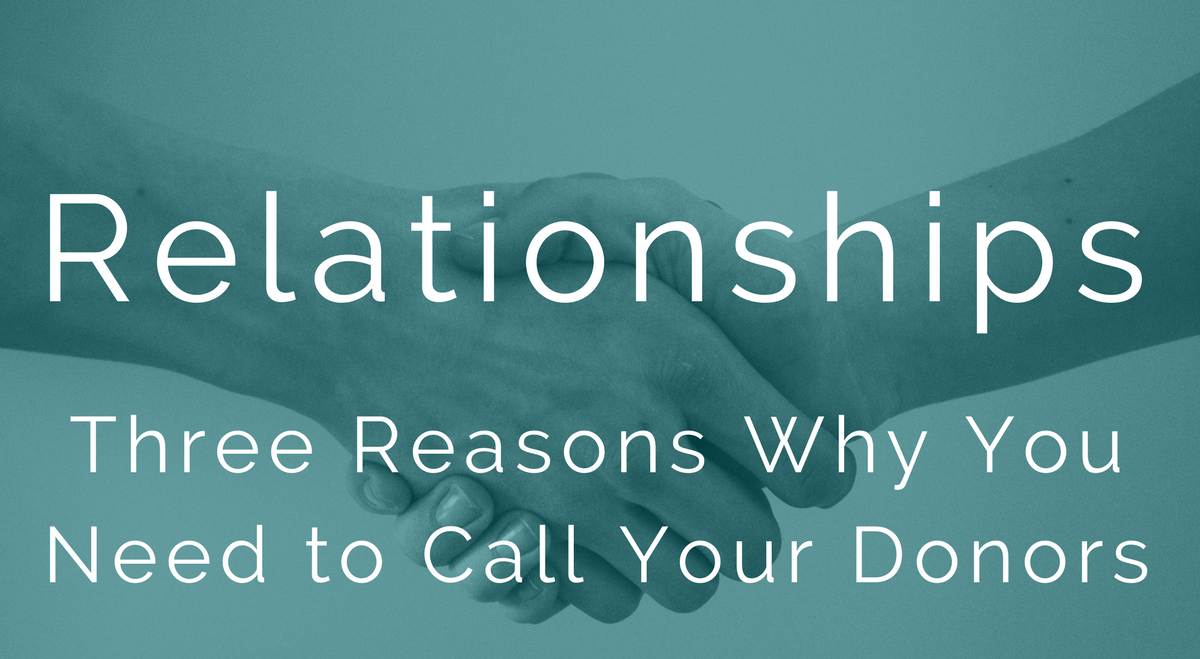 08 Aug

Three Reasons Why You Need to Call Your Donors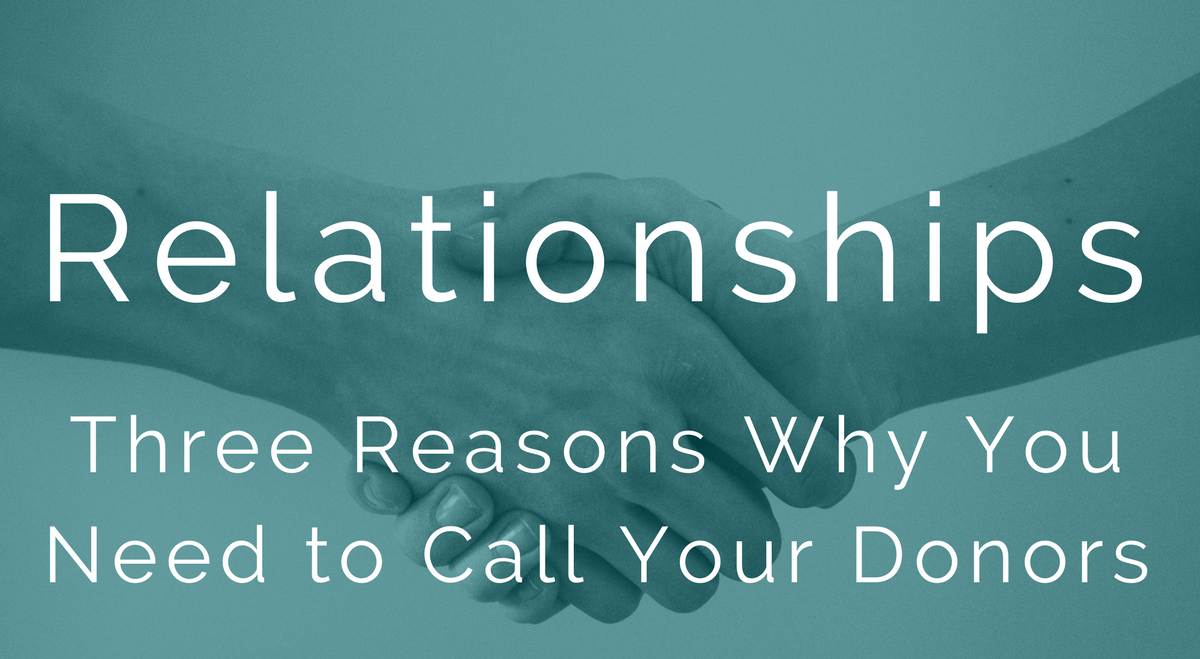 When someone makes a gift, it's a big deal for them! They took the time to find you, get out their credit card or cheque book and say:
"I trust you. I want the change that you're talking about to happen, and I want to help by making a donation."
What do you do? You give them a call to say thank you.
You make time in your schedule to reach out and connect with them to understand what motivated their gift. What a powerful connection you have just made with someone who truly cares about what you do all day!
Why do you do this?
They want to hear from you. They want to know that you received the gift, and that it mattered to you to receive it as much as it mattered to them to give it. Size of the gift doesn't matter. I have learned that every gift is meaningful.
You get a chance to build rapport with this amazing individual who believes in your mission. You get a chance to build a future relationship and understand what motivated their gift, and what other things they might be interested in.
It's just good manners. Someone gives you something meaningful. You call and say thank you. It's as simple as that.
Why do we NOT call donors?
Time—How silly is that! You have just discovered someone who cares about your mission, is charitable and has self-identified as wanting to support you. This should be your main priority.
Nerves—"What will they say? I don't want to bother them. They don't want to hear from me." These are all your issues and hang-ups. Not the donor's issues. Stewardship is not about you. It's about them.
Systems—People give, but you don't have a system that lets you know when donations come in. What a terrible excuse! Where do the donation notifications go, and how can we structure your backend to let you know? It's not rocket science. It starts with the will and desire to say thank you in a timely manner.
Your best prospects for next year's gifts are your current donors. #fundraisingMOJO   ← Tweet this
There are no excuses to not reach out. The 2016 Fundraising Effectiveness Survey Report by AFP lists the 2015 donor retention rate as 46%. How do you beat those odds? You say thank you. You get to know them and understand their passions.
We work too hard to FIND generous people that give, only to treat them like crap
and have them never give again. #fundraisingMOJO   ← Tweet this
TAKEAWAY
What's stopping you from thanking donors? How can you change your time, yourself or your systems to change your approach?
Stewardship is the single most important element of long term sustainability for your organization. #ItsNotAboutYou